Typically, customer reviews or user-generated content are unpaid testimonials voluntarily submitted by customers. An online customer review, being the firsthand account of the user's personal experience, is considered an authentic recommendation. A local consumer review survey conducted by BrightLocal presents some key observations about user ratings & reviews:
86% of customers read reviews for local businesses

Customers read at least 10 online reviews before they feel they can trust a brand

57% of customers will only use a business if it has 4 stars or more

90% of customers (between ages 18 and 34) trust online reviews as much as a personal recommendation
Not only do they act as social proof, but user reviews also direct search engines to rank and showcase a brand higher in search results. Search engines exist to serve customers. Naturally, their needs are the same as those of customers – if they are looking for user reviews, search engines will favor brands that contain a lot of user reviews. A survey conducted by Moz on search ranking factors reveals these statistics:
15.44% of how search engines rank your business overall is determined by customer reviews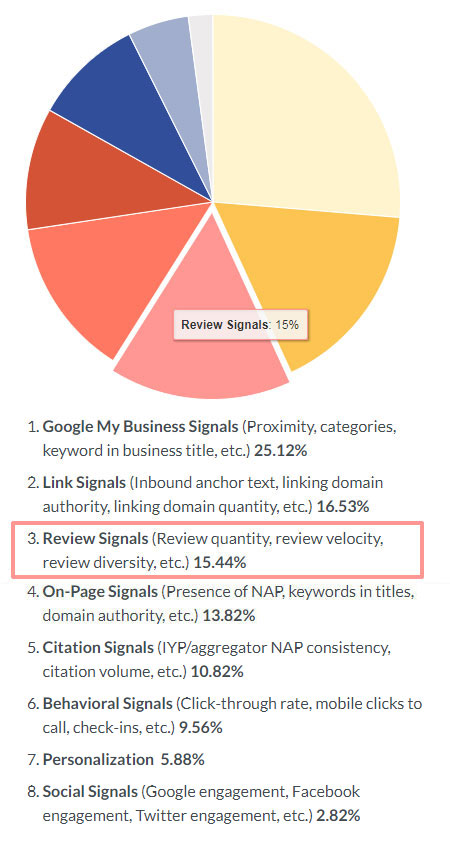 User reviews have 6.47% influence on an organic local ranking of a business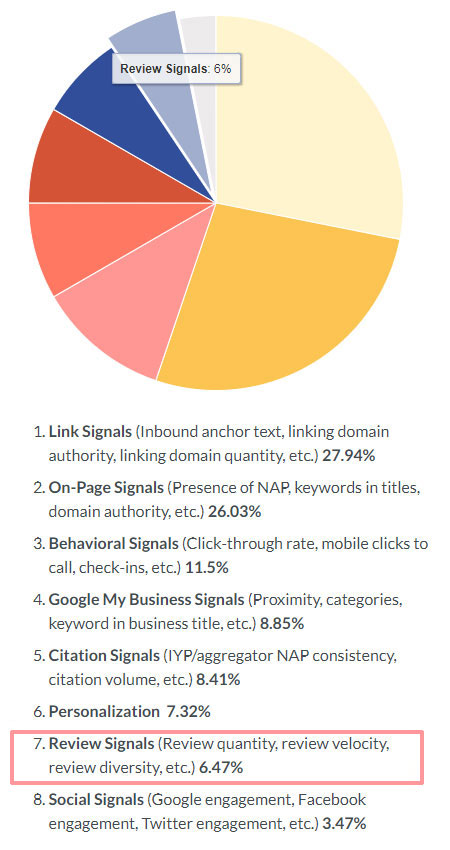 When managed smartly, feedback, which is critical to the health of the customer life cycle, helps a business grow and yield excellent profits. It is instrumental in motivating a brand to improvise, innovate and thrive. Seeking and recording reviews fosters a close relationship between brand owners and customers. It can be leveraged to instill trust and accountability. In a highly competitive market climate, user testimonials can singularly decide the future of brands.
On studying the correlation between reviews data and the online sales of Divers Supply, an online store that sells gear and accessories for scuba diving, it was interesting to see a jump in their bottom line after the implementation of TargetBay's Ratings and Reviews. Here's are two key findings:
Within the first three months of migrating from the Magento reviews system to TargetBay, Divers Supply was able to collect 900% more reviews. Multiple channels were used to gather customer reviews including email, Facebook, website, pop-ups, and Instagram.
By adding schema markup code to user reviews in Google rich snippets, their product pages were optimized for higher search engine ranking. This led to a 32% increase in their Click Through Rate(CTR) in Google SERP.
One research by Spiegel Research Center shows that displaying customer reviews increases conversions by 270%. It was observed that having as few as five reviews could increase the purchase probability by 4 times. This high-magnitude impact of user reviews is commensurate with the data from Divers Supply.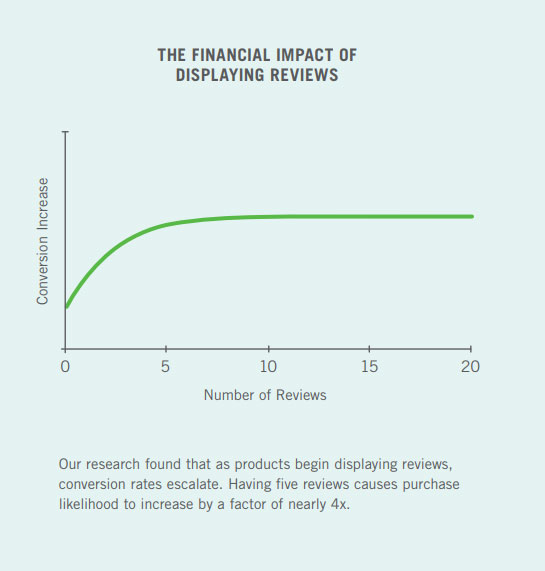 Besides its positive impact on sales and organic traffic, high-quality customer testimonials play a crucial role in helping shoppers make informed purchase decisions. However, not every review is going to yield a sale. Paying close attention to certain aspects of user-generated content makes all the difference to eCommerce businesses wanting to monetize on UGC. In this blog, we'll dive deep into:
(1) Quantity & Quality of user-generated content
(2) Best practices for displaying customer reviews
Quality Is As Important As Quantity
The survey conducted by BrightLocal tells us how shoppers consume customer reviews and their impact on their purchase behavior. The graph below shows the effect of the number of customer reviews: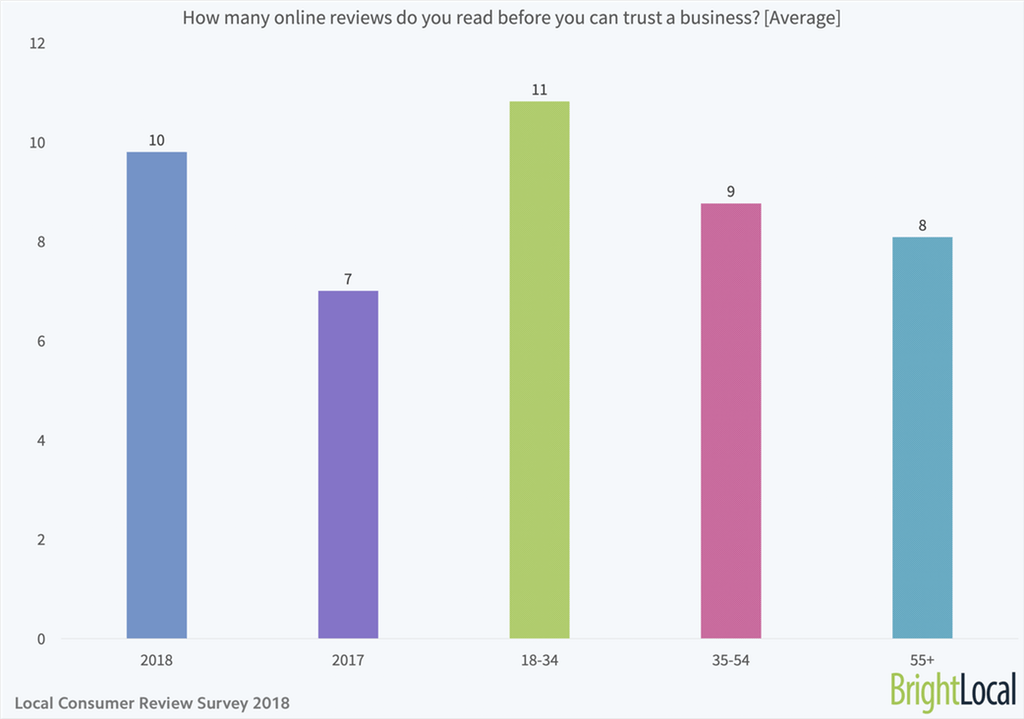 70% of customers read at least 4 reviews

20% of customers read more than 11 reviews

The 18-34 demographic reads around 11 reviews before they decide whether or not to trust a business

On average, customers read 10 reviews for the product they're considering
Ecommerce stores would benefit by drawing up a strategy to consistently collect customer reviews.
Upon carefully studying customer interactions with several Ecommerce businesses, it became evident that the quality of reviews is as important to shoppers as the volume of reviews. You can see the below example of two reviews of the same product on Amazon. 60 people have found the descriptive review helpful versus just one person finding the short review helpful.


Here's how high-quality customer reviews stand out:
Descriptive – Customers favor reviews that are descriptive. Rather than a single word describing the product or service as good or abysmal, customers want answers for questions like why, how and what problems the product solved for them or how it made their lives better.
Age Of The Review- This is important. A user review that is 2 years old is of little relevance and considered not as reliable as a recent one. Most customers ignore online reviews that are over 3 months old, whereas 64% of shoppers are convinced by reviews that are less than two weeks old.
Brand Responses – Many businesses think that responding to customer reviews is trivial. This pie serves some relevance.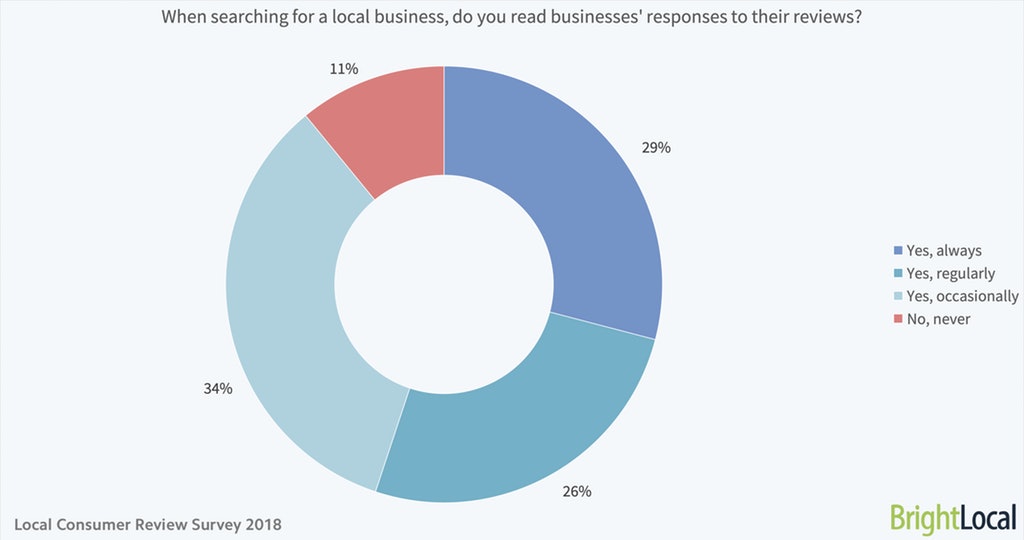 89% of shoppers are interested to see if brands care enough to engage with their users.

96% of shoppers aged 18-34 years read brand responses to user reviews.
Google also encourages businesses to interact with their customers. This is one of the factors that influence the local ranking of a business in the SERP.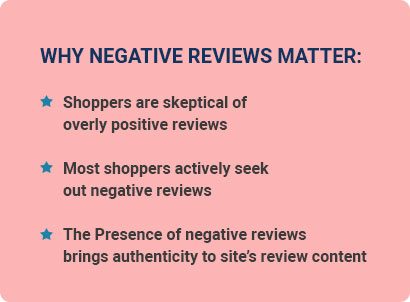 Negative User Reviews- Don't let negative reviews become your Achilles heel. As tempting as it might be to hide negative product testimonials, resist. The summary of Spiegel Research report indicates that 85% of shoppers look for negative reviews before buying. A product that has only good reviews is viewed with suspicion, as it is highly unlikely that every single buyer has had an extraordinary experience. Here are some reasons why negative reviews are important for brands:
Reviews are subjective: Let's consider the example of a customer from Waterloo, Iowa who buys a marigold plant in October. One month later, her beautiful plant succumbs to root rot and she leaves a disheartened review. Now, the other customers will not necessarily associate the bad review with poor product quality, but instead, learn that marigold is a summer plant that will not survive harsh winters. Such user experiences will help shoppers make informed decisions.
A chance at redemption: Negative customer experiences bring to light the shortcomings of a product and give businesses a chance to redeem themselves through improvement. Negative feedback when leveraged constructively, becomes an opportunity.
A customer who eagerly opens her order of almond biscotti only to find crumbs is sure to be disappointed. But here lies an opportunity for the brand to improve their packaging. Businesses that are committed to solving problems will win customers and retain them as compared to those businesses that choose to ignore negative feedback.
Transparency is a sign of good ethics: Sharing positive as well as negative customer reviews show that the brand has nothing to hide or shy away from. This transparency makes the business more reliable, creating a healthy environment for customers to let go of inhibitions and shop.
Stronger product descriptions and good policies: Are your product descriptions incomplete or misleading? Ecommerce stores don't always pay attention to details. Customers end up with a lack of information, which could result in a poor experience. Brands must revisit product descriptions and try to make them as accurate and informative as possible. The same applies to shopping, return, delivery and other payment policies. These communications cannot be obscure.
User-generated Visual Content
Here's a pair of tan Oxfords on Amazon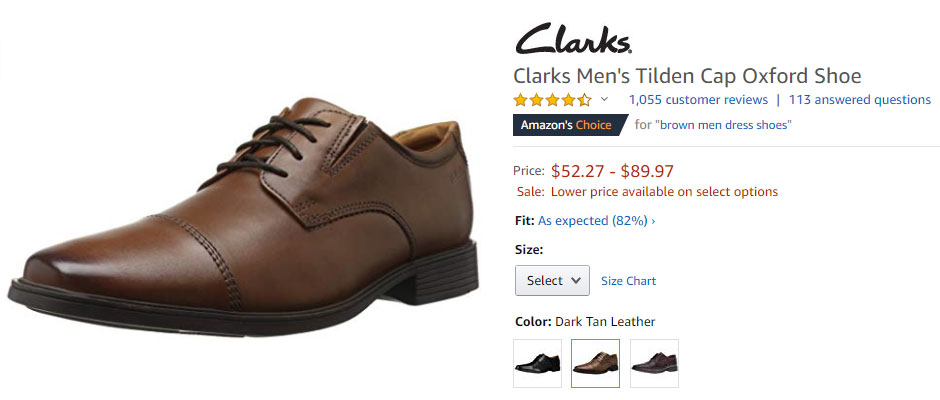 While the first customer review is textual, the second one contains text as well as photographs of the product. Users find the latter review more useful because it shows the product in a real-life, relatable environment, making it more persuasive. As against professional photographs where the product is edited to look flawless, the photos uploaded by customers have no airs about them, and show the product as is. Photoslurp closely studied the effect of Visual User Generated Content and compared how customer images fared against professional, brand photos. They found that visual content created by users drives 5 times more conversions compared to professional photos.
Use Reviews Moderation Wisely
Almost every eCommerce marketing cloud platform allows brands to moderate reviews through a centralized console. The reason reviews moderation exists it to stop abusive, sensitive or degrading user content from appearing online. By facilitating proactive management of customer testimonials, Eccommerce brands can ensure unimpeded customer journeys.
Best Practices For Displaying Reviews
Anatomy Of A Useful User Review
A good review has the following components: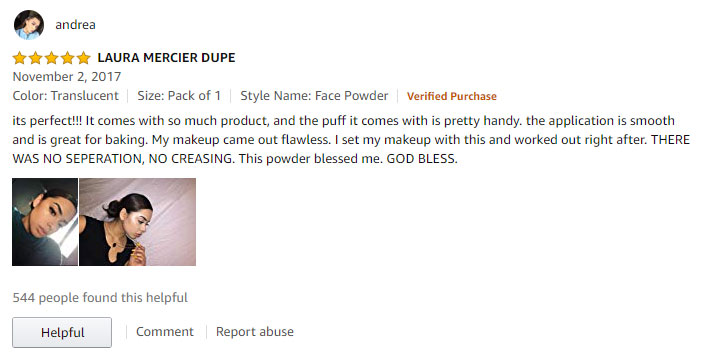 Buyer name & photo: Reviews with the name of the buyer and his/ her photo are more trustworthy than reviews from anonymous users.
Star Ratings: A 5-scale star rating that displays the user's level of satisfaction with the product.
Date of purchase: This is an important consideration for customers as they tend to look for positive shopping experiences from recent purchases.
Verified buyer: This badge is like a stamp of approval. Verified customers are more likely to give positive feedback and are perceived as credible. This has a higher impact on sales.
Descriptive Text Review: A reasonably descriptive user review stating exactly what the customer liked or disliked or found useful about the product. These are the details that will help shoppers decide whether or not the product will solve their needs.
Customer photos: Photos of products uploaded by users help in driving purchase decisions owing to their authenticity.
Brand response: Demonstrates that a brand truly values feedback from its users
Additional Buttons: Customer reviews bring about a sense of community. When shoppers find a review particularly useful, they can vote for it. Reviews with the most number of helpful votes are trustworthy.
Comment: Useful when a customer has a follow-up comment to a user review
Positioning User Reviews
You've gone out of your way to collect reviews from your customers. Now where do you place them on your website? Without a strategic approach to reviews placement, your efforts will get washed down the drain. Here's a rundown of the front and center spots and other strategic positions.
Display the Reviews on the Product Pages: Mehmet Murat ildan, a Turkish poet and playwright said, "Sometimes the most difficult thing is to be able to see the most obvious thing!". Displaying customer reviews on the corresponding product pages might seem elementary, yet a surprising number of eCommerce stores hide them in places hard to find.
Accessibility is the key. Display customer ratings and reviews on the products category page as well as on the product page to make them truly useful for shoppers.
I recently visited the Bath & Body Works website to buy a body mist. This is what the page looked like: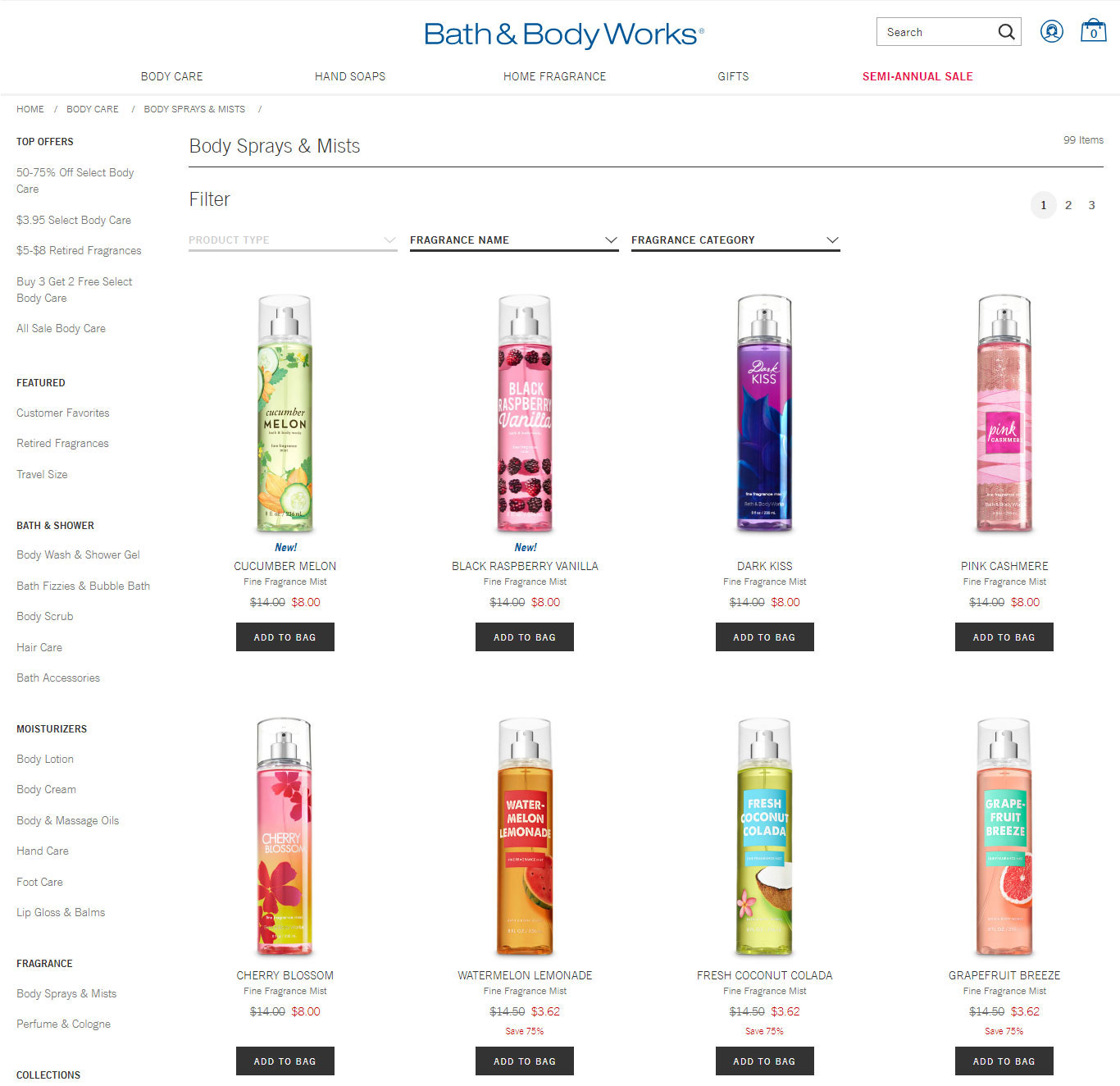 Bath&BodyWorks Website
While I could see the list of products on the page, I had to navigate to the individual product pages to read the customer reviews.
The product page has all the right ingredients needed for anyone to make a decision – the aggregate star rating, number of customer reviews and the entire collection of customer reviews are listed at the bottom of the page.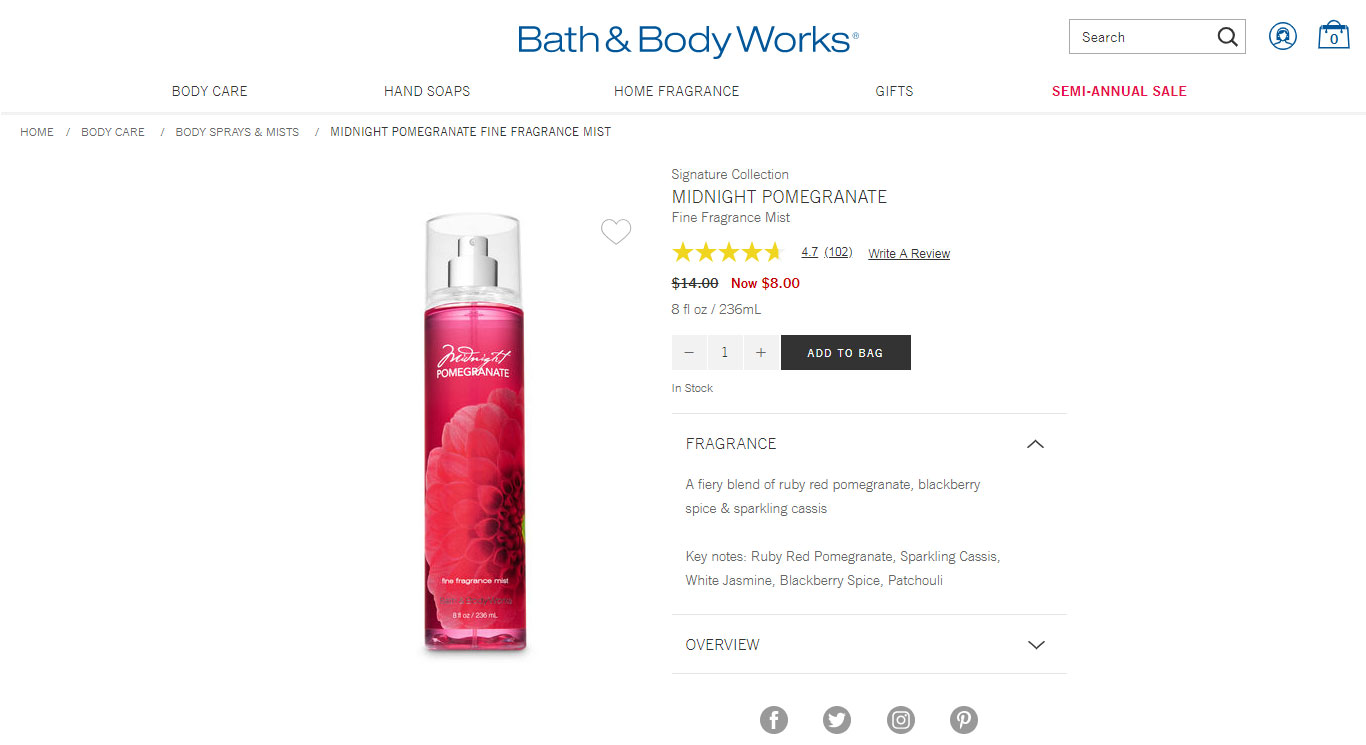 Bath&BodyWorks Website
I had to keep navigating between pages. I kept at it for a while, but grew weary soon. It would have been a lot more convenient to see the user ratings on the product listing page. Out of curiosity I headed to Amazon.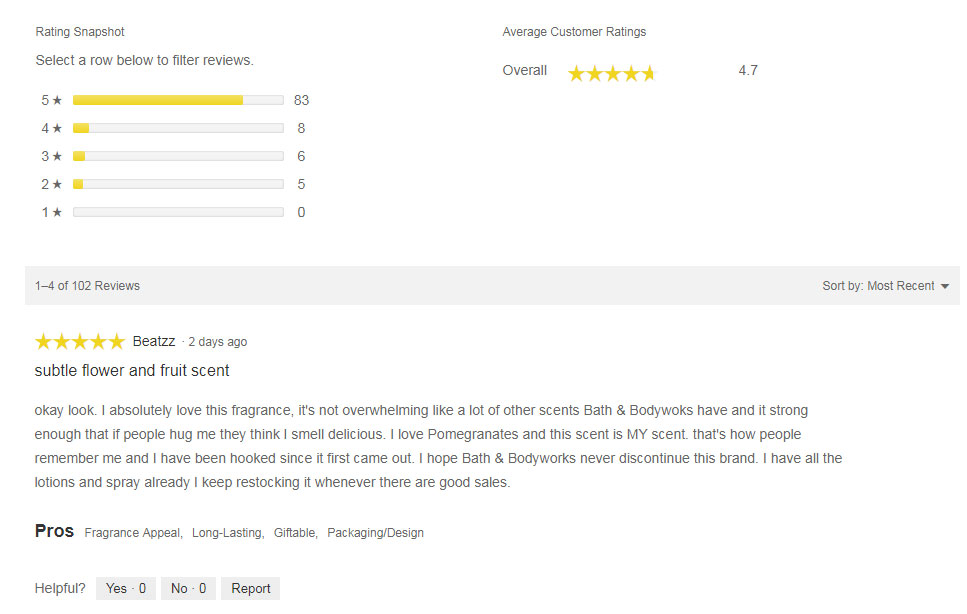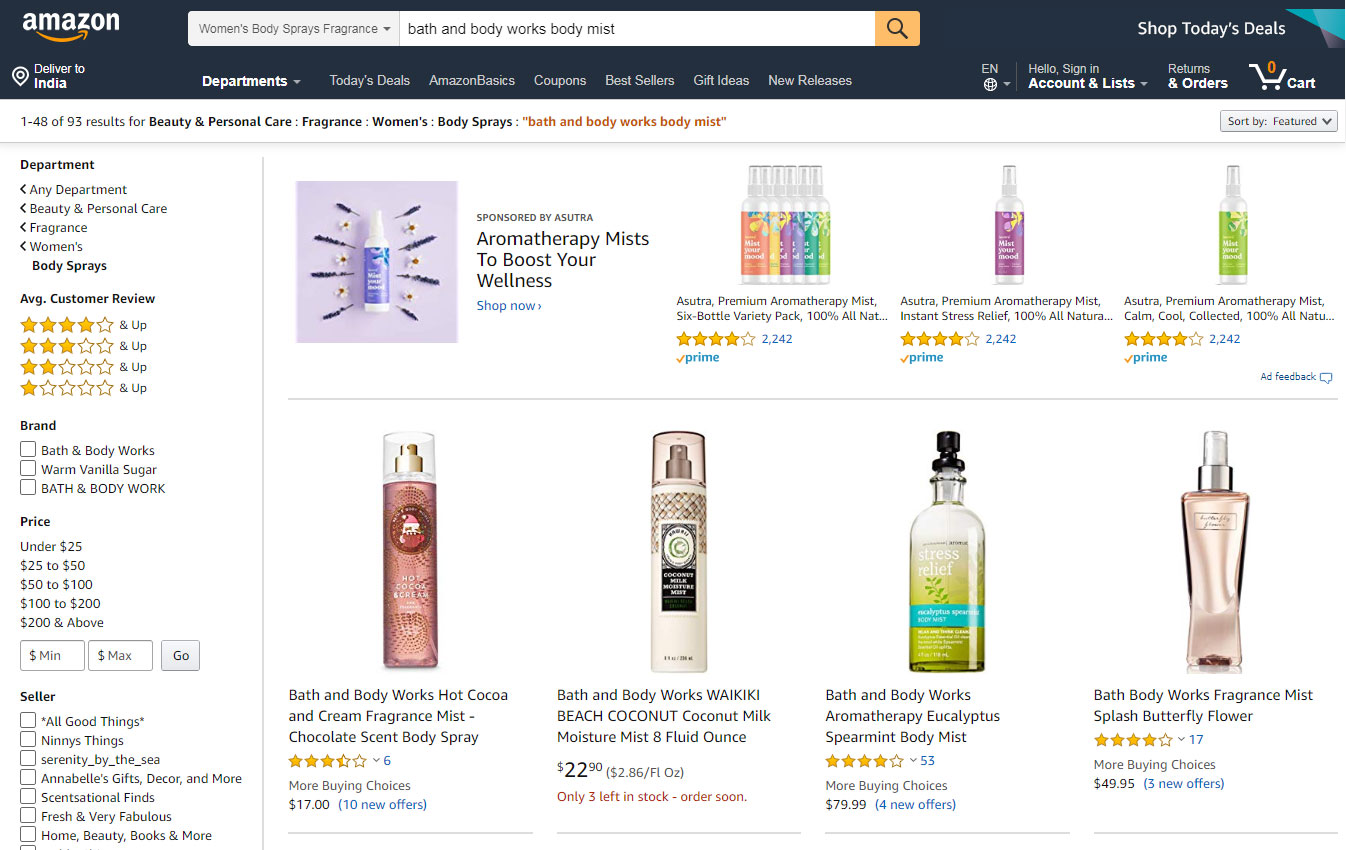 Amazon Website
Within 5 minutes, I was done with my shopping.
Brands have to consciously optimize hard-earned user content. Customer ratings and reviews should be displayed on the product category pages as well as product pages.
Now to the not-so-obvious vantage points.
Exit-intent pop up: Pull back customers before they navigate away from your website. Show them that you are worth the salt by showing social proof of your products in exit-pop-ups.
Landing pages: The singular objective of a landing page is to get the user to take action. Sure, having strong, clear CTA helps. But a conversion-centric landing page leverages user-generated content.
A research was conducted by Bright Local to ascertain the effects of user reviews on the landing page. They divided 6283 North American participants into two groups:
Group A – Control Group
30% of the participants were directed to landing pages with no ratings or reviews displayed.
Group B – Test Group
70% of the participants were further divided into different test groups; some were shown landing pages with ratings & reviews, and others were shown landing pages without ratings and reviews.
The impact of customer reviews on the trustworthiness of a brand and landing page conversions is amazing: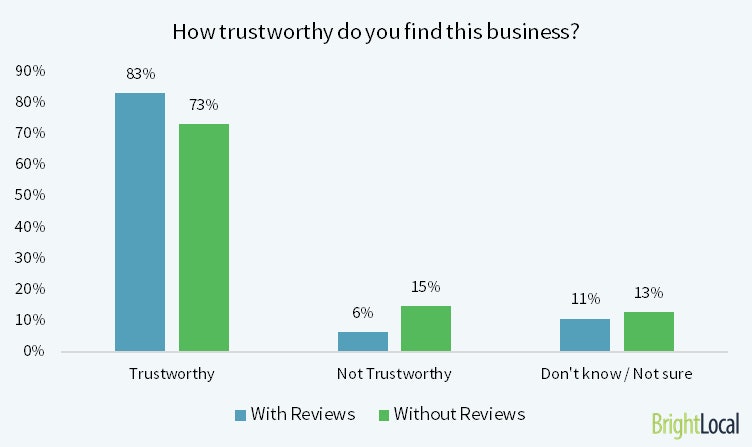 The same survey shows that 84% of customers will contact a business through a landing page that has good user reviews
UGC In Social Media
A blog in Telescope summarizes a report published by Business Wire on the scope of social media in user-generated content, thus:
UGC posts shared to social channels see a 28% higher engagement rate than standard brand posts

84% of millennials say that the user-generated content on company sites has at least some influence on what they buy Social media channels record high user engagement and it would be a crime not to optimize these channels to collect new user reviews and share the ones in your UGC bank.
Pew Research Center published the results of their research on social media usage worldwide, proving that Facebook and Youtube are the most widely used online platforms.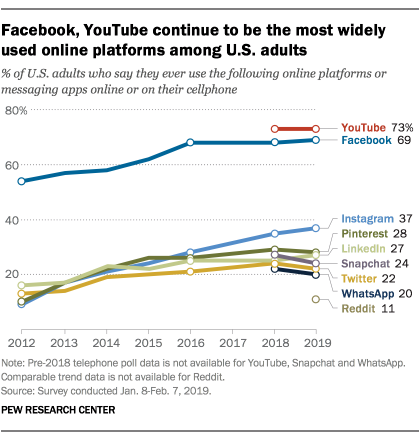 Facebook – In the US, over 190 million use Facebook. Not every visitor to an eCommerce store will create an account, however, most of them would have a Facebook account. They are likely to test the waters before buying a product. Once they find positive social proof, they are more willing to buy.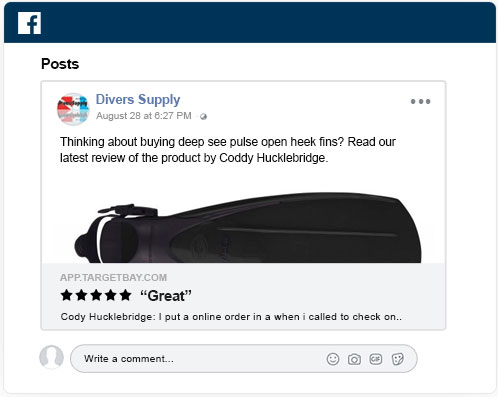 YouTube: A report published by Statisa says that a whopping 96% of Americans are active users of YouTube. In an article about online video shopping trends, Think with Google says: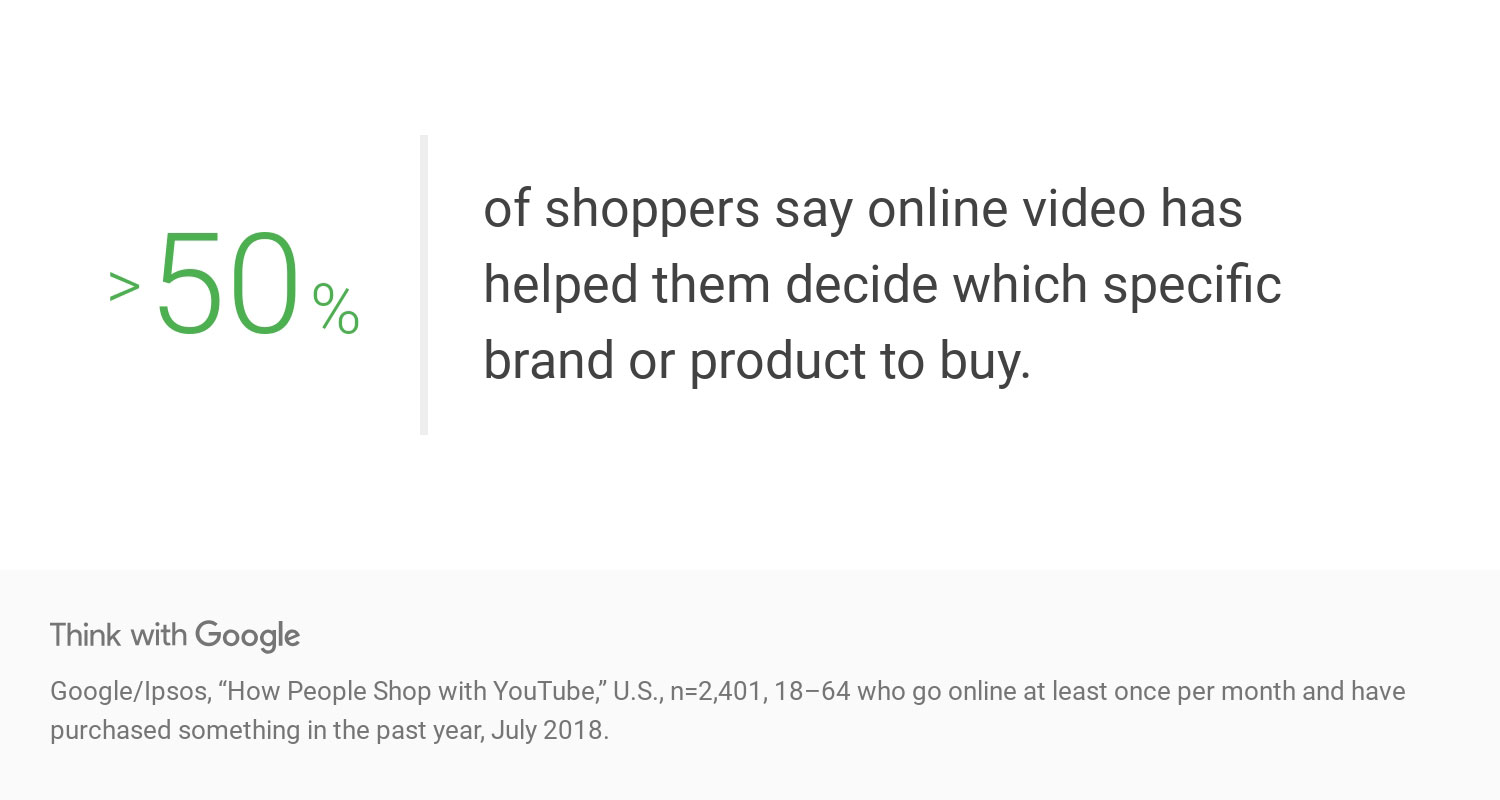 It also says that videos are an important part of effective marketing strategy.

Youtube can be effective in positioning a brand such that it helps shoppers with expert advice that'll help make purchase decisions. Embedding customer video testimonials on your website fosters credibility and trust.
Instagram: A blog published by Hootsuite shows that 1 billion people use Instagram every month. An app built exclusively for photo sharing, Instagram is the perfect platform to collect social proof for a brand. Several customers have taken to Instagram to share their experience with the product. Brands can now curate beautiful Instagram feed with User Generated Content. Take a look at the Instagram account of Kara Leigh Ford Ceramics. These gorgeous photographs are also displayed on the potter's website to enhance the experience of shoppers.
Nota Bene
Customer experiences are no longer confined to single devices. Neither are their shopping journeys linear. They continue to interact with the brand at several points in diverse ways before they finally buy. Businesses cannot afford to have a languid outlook on customer journeys. They must consciously curate experience-driven, holistic brand communication that goes beyond mere transactions. This mindfulness is what drives customer delight and happy customers are naturally inclined and more willing to vouch for brands.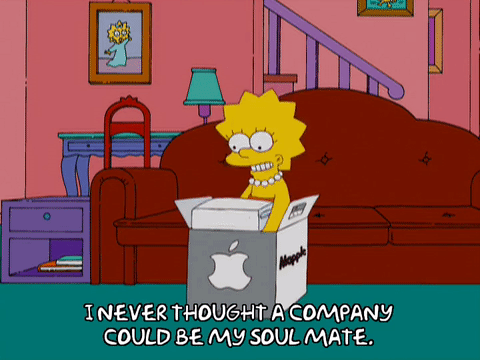 Giphy Website
So, if we look at the larger picture, optimization of conversions through user-generated content is not just about collecting and showcasing customer reviews. The wholesomeness of user reviews can only be enjoyed by exceeding customer expectations. It then becomes easy to identify the right touchpoints to leverage any type of user-generated content.