What if every single user who visits your eCommerce website ends up purchasing something? That'd be the perfect paradigm of eCommerce success, isn't it? As crazy as it may sound, you can actually convert a significant percentage of window shoppers into potential buyers.
Studies have shown that $4 trillion worth of consumer goods are being abandoned online every year.

A problem is only a problem if you choose to see it as one. When several retailers conceive shopping cart abandonment as a major set back, we perceive it as a goldmine of potential opportunities expecting to be seized.
In this document, we will discuss some time-tested methods that can help you confront the shopping cart abandonment issue head-on. Before that, let's find out how to calculate your cart abandonment rate and why you must invest in eCommerce cart retention.
Read our actionable guide to abandoned cart email in 2021 – to know why shoppers abandon their carts.
How to Calculate Shopping Cart Abandonment Rate?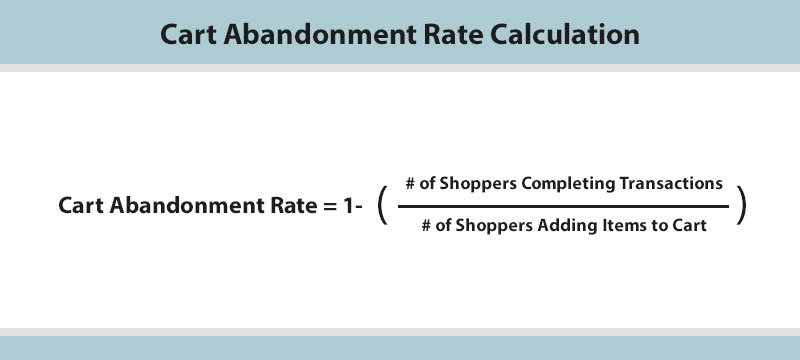 When it comes to abandoned cart recovery, your approach means everything. Instead of seeing it as a prologue to doom, you must actually understand the psychological components that drag down your sales and cause the reasons for cart abandonment.
While it is impossible to totally eliminate it, there are several tactics that can be used to diminish shopping cart abandonment and ensure that you leverage the situation to your advantage.
Why Should Retailers Invest in Recovering Abandoned Carts?
Firstly, the shopping cart abandonment rate is an important metric for all eCommerce businesses- because a high abandonment rate could signal a poor user experience or broken sales funnel. Reducing the cart abandonment rate leads directly to improved sales and conversions.
Another obvious reason is the success rate of abandoned cart email campaigns. According to a study issued by Annex Cloud, about 45% of emails sent to follow up on an abandoned cart are opened by shoppers. 21% of the opened follow-up emails are clicked on, and 10.7% of abandoners that receive emails return to complete the purchase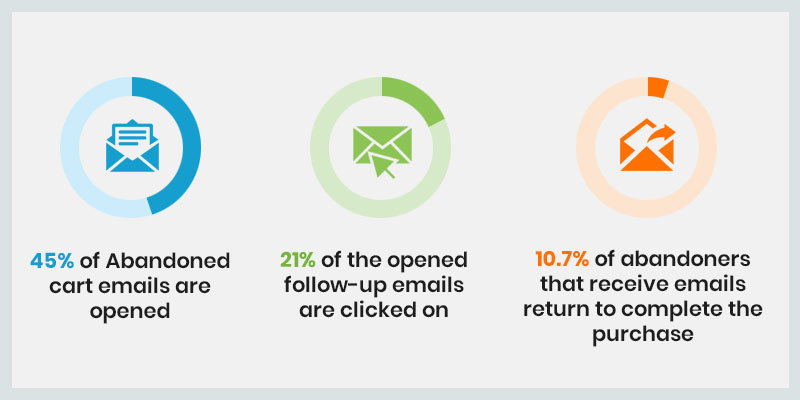 Further research on this subject shows that abandoned cart emails have an impressive conversion rate of 4.64%, whereas an average rate of a newsletter is only 0.17%.
SaleCycle lends a different perspective to this subject: Their research reveals that 28.3% of all eCommerce revenue comes from successful abandoned cart emails.
The bottom line is- shopping cart abandonment isn't a lost cause. There are many ways to nurture leads and encourage your shoppers to complete their transaction. In order to do that, you have to tear the blindfold of fake presumption and start investing for the cause.
Recoup your revenue and improve sales with Abandoned cart email
How to Recover Abandoned Checkouts?
There are several reasons which might contribute to shopping cart abandonment. And this is why it's crucial to create hypotheses about why visitors are abandoning their carts.
One way to do this is by using analytics data. You can identify the dropoff points, conduct user research and surveys, or compare your checkout flow to competing sites.
Once a particular hypothesis is confirmed, the retailer can A/B test different solutions to understand whether the proposed solution will improve the shopping cart abandonment rate.
For instance, trust issues signify one of the major reasons why millennial shoppers abandon the cart. A lot of people are still concerned about the security of their personal and financial information because of the rapidly growing rate of cyber terrorism. Some of the best ways to combat this situation are through including reviews and testimonials, incorporating trust seals, prominently featuring pictures of real people, and offering discounts or money-back guarantees.
1. Send Abandoned Cart Emails
A ReadyCloud study in 2018 stated that only 1 out of 4 shoppers finish their purchase.
An abandoned cart email reminds the shoppers of items they left in the cart and entices them to return and complete the purchase.
Here are some ideas to help you optimize your cart recovery email campaign.
The Why And How
Let's start with the importance of collecting your shoppers' emails.
Yes, it adds one more step to your checkout process, so your concern is valid. Will it affect the shopping experience? Or Does it help the degree of shoppers' satisfaction?
However, if you look at this extra step in your checkout process through the frame of the top 5 reasons for shopping cart abandonment, you will notice that it does not fit any one of the listed reasons.
For the most part, the benefits surpass the disadvantages of capturing the customers' email address during the checkout.
While retargeting is considered effective, it does raises some concerns like-
It's less personal and direct when compares to emails
It's limited to certain platforms like Adwords, Twitter, LinkedIn, etc
It requires separate remarketing and segmentation on every ad network
It needs you to set up specific tracking of the abandoned-cart segment (installing tracking pixels, build audience segments based on the pages visited by your potential shoppers)
Emails, on the contrary, fixes all of these challenges- take the burden off the marketers because,
It's more humane and direct
It can be tailored according to different user personas
It renders the opportunity to convey comprehensive messages (You can send follow-up emails)
It's easier to set up than retargeting ads. Retailers can automate their email workflows and spend their productivity wisely on other important tasks
The Cart Abandonment Email Checklist
Now would be the time to take a peek at the must-haves when writing your own abandoned-cart email: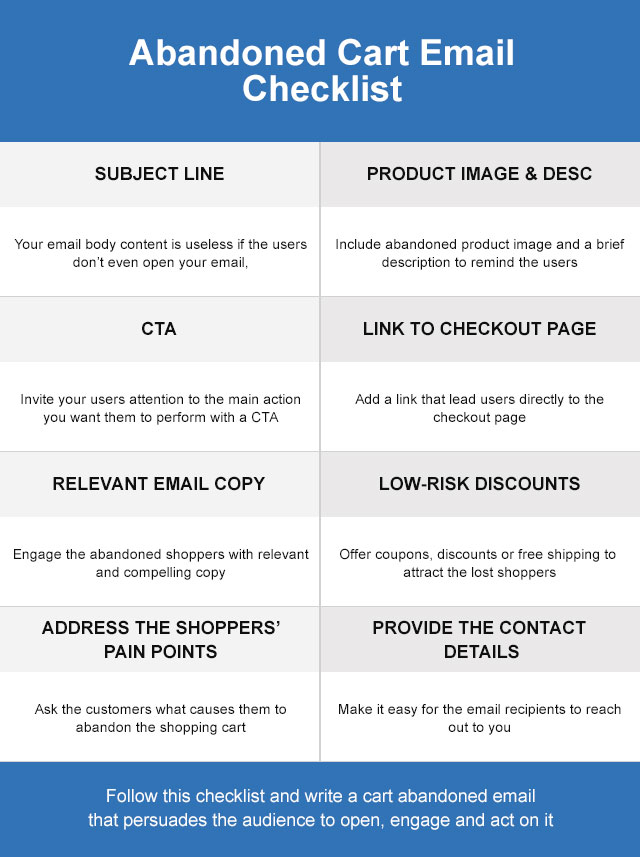 Here are some free abandoned cart email templates for you to get started
2. Retarget The Abandoned Shoppers
If you do not have a way to gather shoppers' emails, the only option left for you would be retargeting ads.
As said before, retargeting ads may not be as easy as emails, but it does have the potential to bring back the lost sales. In fact, retargeting ads are 76% more likely to be clicked on than a regular display ad.
Follow the below-given steps to implement a successful abandoned cart retargeting campaign
Segment the abandoned shoppers ( Based on product, first time/repeated shoppers, the value of the cart)
Choose the right platform (AdRoll, Facebook Ads, ReTargeter)
Set up burn pixel to show display ads to shoppers who visited and left the website
The time frame and frequency of the ads are important (ReTargeter recommends showing the ad between 17 and 20 times within a month)
Write a goal-oriented ad copy (Touch the customer's pain points)
A/B test your ad campaign
6 Tried-and-true Ways to Prevent Cart Abandonment
The best course of action to reduce the cart abandonment rate is to prevent your shoppers from doing so.
When cart recovery emails and retargeting ads can help you tackle your existing abandonment issues, having a preventive strategy persuade the shoppers' to complete the transaction at the earliest opportunity.
Here are 6 smart ways to avoid cart abandonment and recapture those customers before they're long gone.
Target the Shoppers Before They Abandon the Cart
Solve your problems beforehand. The same philosophy is applicable in the case of cart abandonment emails.
Using exit-intent pop-ups, retailers can leverage the first and foremost opportunity to regain the would-be abandoned shopper.
Approximately 70 to 96 percent of people who leave your site will never come back. Exit-intent pop-ups have been shown to convert 10 to 15 percent of such abandoners.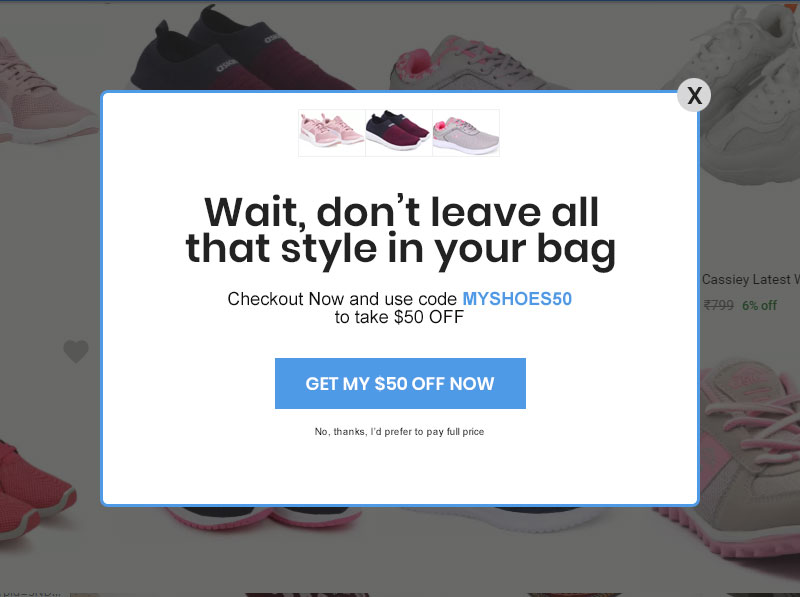 Encourage Cross-device Experience
"Creating a cross-platform experience gives one less reason for your shoppers to abandon their cart, " said Narendar Rajagopalan, the chief marketing officer at TargetBay.
Besides this, a study conducted by Rejoiner shows that over 50% of the cart abandonment emails they sent were opened on a device that is different from the one the customer originally abandoned on.
Retailers can generate more cross-device conversions for their eCommerce store using session regeneration.
Display All Costs Upfront
Baymard's report on cart abandonment reasons says, 24% of their survey participants abandoned their carts because they couldn't calculate total order cost up-front, and 61% said that extra costs (shipping, tax, fees) were too high.
Online shoppers are frustrated about any kind of surcharges other than the product price. If possible, let your customers know how much they have to pay before the checkout itself. This will do some good to your cart recovery approach.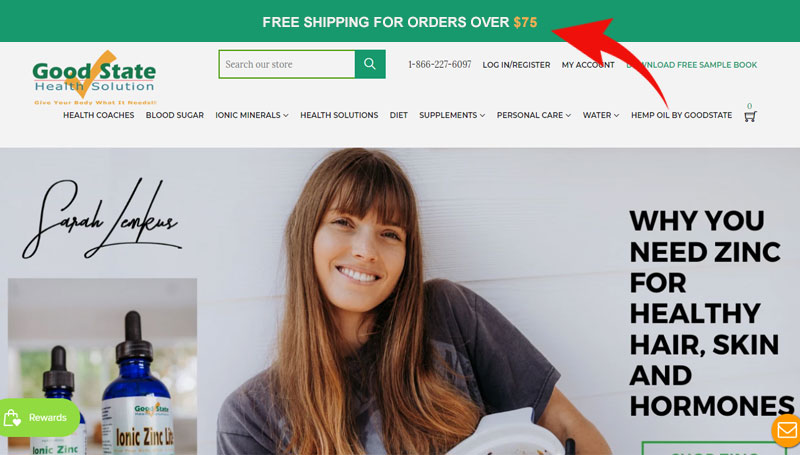 Include a promotion header bar on the homepage to motivate the customers to complete the transaction.
Offering a free shipping offer via exit-intent pop-ups would make an excellent cart retention strategy as well.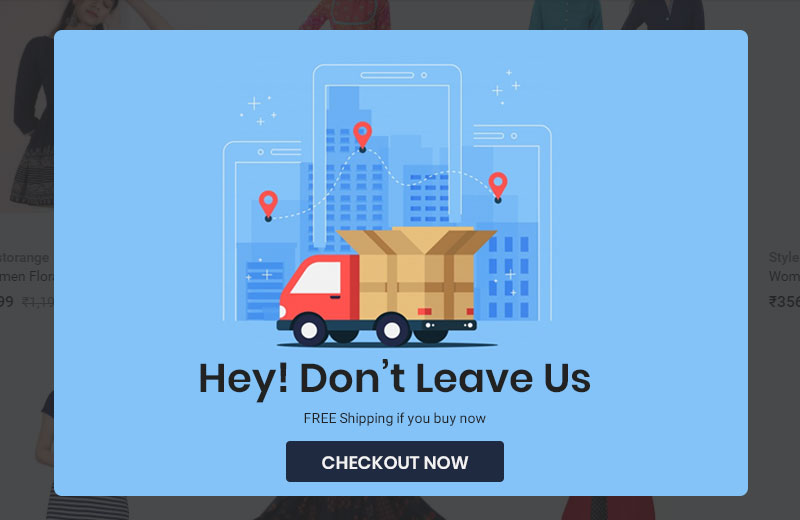 Use Trust Badges Throughout the Shopping Journey
As a retailer, you expect your website users to provide their email for newsletter subscription, other personal information, and credit details as well. But, have you ever once in your business journey tried to understand a shopper's perspective?
Though online shopping has become a norm, online security still has a long way to go. The trick isn't just providing everything the shoppers' demands, but making them believe that they have it all.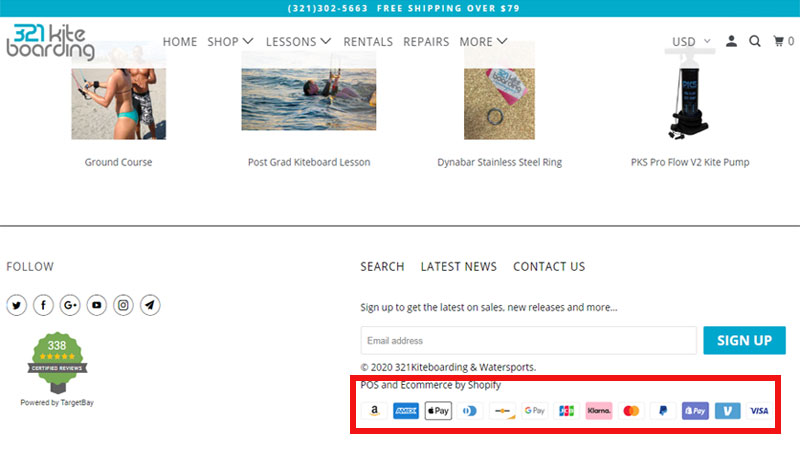 Adding familiar trust logos to on your website (could on the bottom footer, on the checkout page) will help users understand that they are shopping on a secure website verified by authorized organizations.
Another idea is to display live notifications of sales from real people on your website.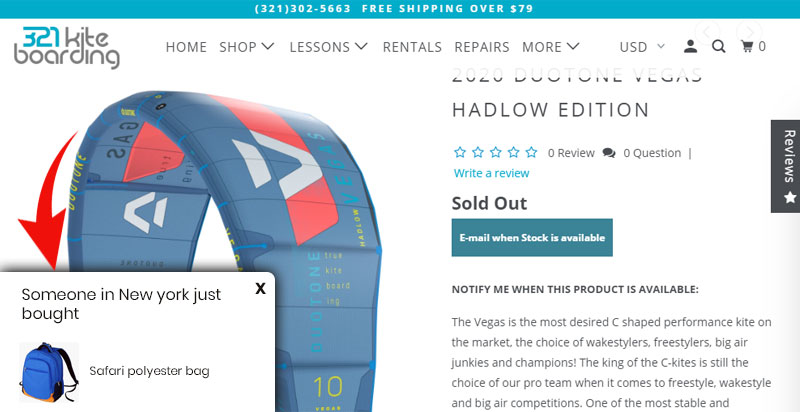 This helps create a sense of a busy store and build trust in new shoppers.
Offer a Price Beat Pledge
A 'price beat pledge' indicates a simple psychological trigger that can immensely transform your cart recovery efforts.
Make sure your price beat pledge is clear, and don't forget to list some of your competitors.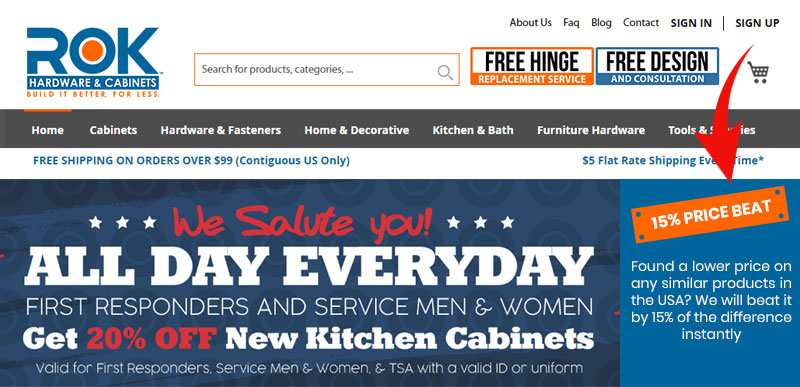 Several businesses use 'price match' strategies as well.
Here is how The Home Depot implemented it:
Apparently, The Home Depot has one of the most generous price-matching policies you'll find anywhere. If you managed to find a lower price on any items that The Home Depot sells, it won't just match the lower price – it will beat it by 10%.
Let's say a kitchen appliance costs $2000 in The Home Depot, and you find a better deal on the same product at Sears. Suppose the price is $1850. If you show that price at the register, Home Depot will sell you the item for $1665– a 10% off from the Sears' price tag.
Create your Abandoned Cart Series in a Snap
Work on Your Delivery and Return Policies
36% of Statista's survey respondents and 18% of Baymard's say that they will abandon a virtual shopping cart if their order is taking too long to get delivered.
In addition, Baymard's studies show that 1 in 10 customers abandon the cart due to a company's poor returns policy.
It is important that a shopper knows what to expect while he/she orders a product.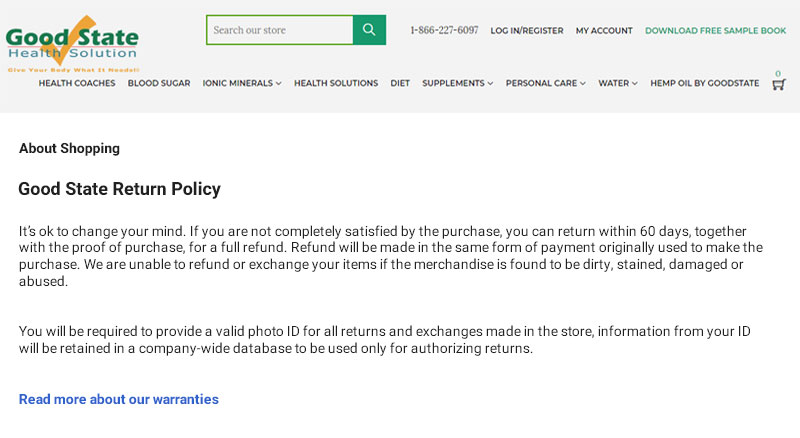 You need to make sure that your returns policy makes sense to—and is accepted by—your preferred eCommerce audience.
Now It's Your Turn
As we discussed, there is always a reason why shoppers' abandoned their carts. Once you get a grip on what triggers the abandonment, you can start working on regaining such shoppers. Explore your options and put up a comprehensive plan to address the pain points of your shoppers.
Have some crazy-sounding cart recovery ideas that worked out best for you? Let me know through the comments.