In the Create Workflow sections, by default, three columns are provided. The first column consists of Workflow name, user type choices and date. The second column includes three parameters: Event name, operator and value. The third column has the field template and trigger time.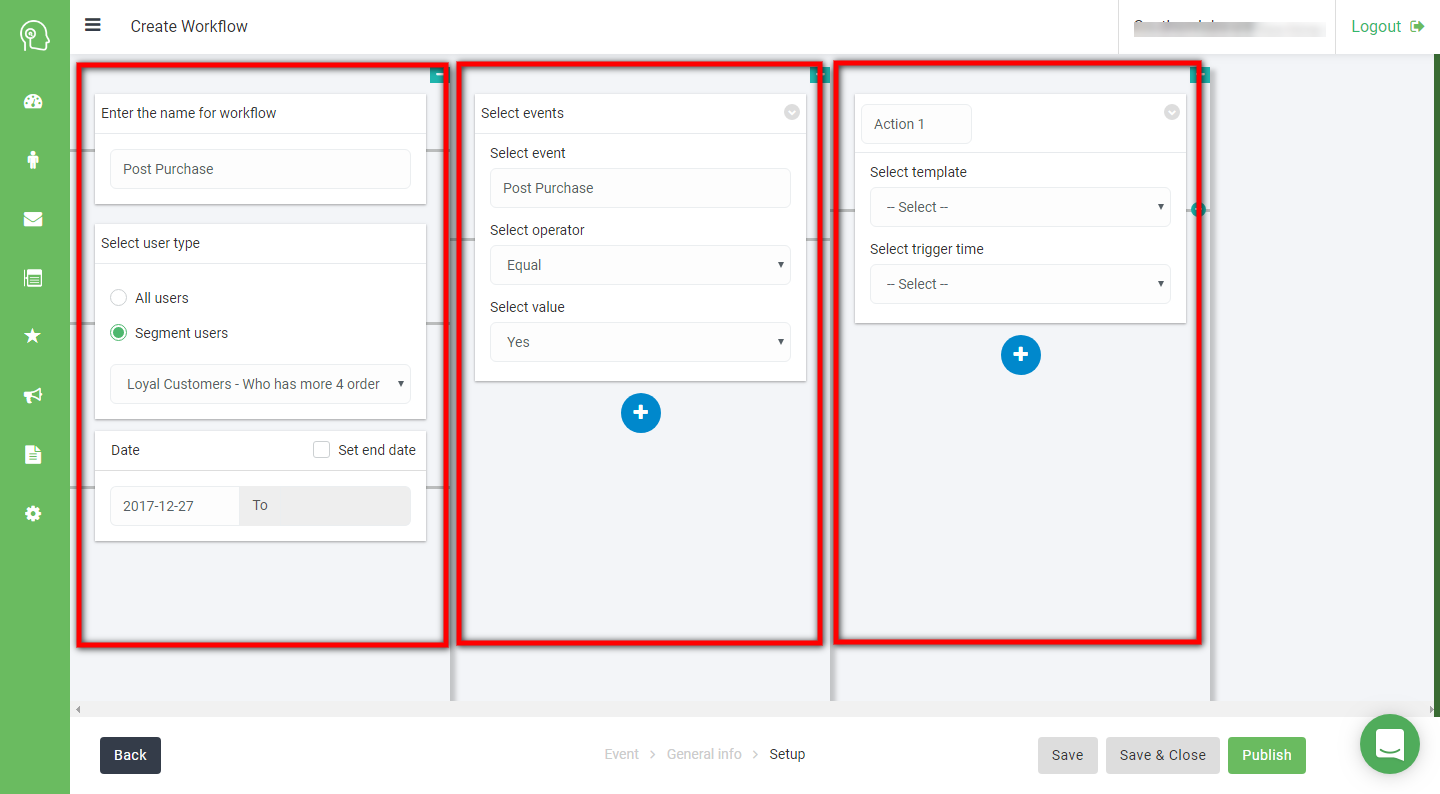 In Column 1 (left), the workflow name will be 'Post Purchase' by default, user type will be 'Loyal Customers – Who has made more than 4 orders and average order value > average site value'. Select 'Segment users' if you have created one.
By default, the start date will be the current date. It is recommended not to select End date for Post Purchase triggers since it should be a repetitive and continuous event.
In Column 2 (middle), the event should be 'Post Purchase', operator will be 'Equal' and value should be 'Yes'.
In Column 3 (right), the template selected should be 'Post-Purchase Email' and the recommended trigger time is '1 Day'.
For Follow up emails, click the small '+' symbol and Follow up (Level 1) will pop up automatically. We recommend the first Follow up to be 'Conversion' condition. For Conversion – Yes, choose 'No action' and for Conversion – No, choose Abandoned Cart – Follow up template and '1 Week' for trigger time.
Click '+' to send 'Follow up' emails. The trigger time should be more than '1 Day' for consecutive follow ups.