21.Jun.2017 Ram - eCommerce Personalization Tool, eCommerce Store
5 Customer Retention Techniques To Make Your eCommerce Customers To Purchase More From You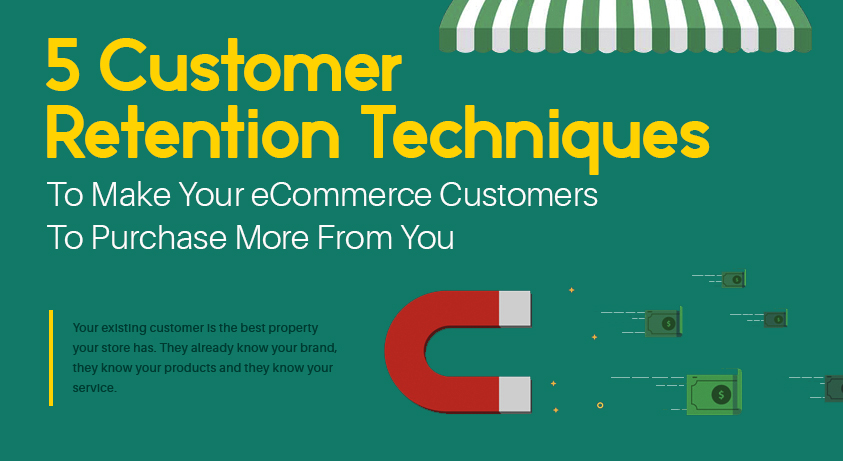 It is a common proven fact that making an existing customer to make a purchase is six times more cost effective than finding a new customer online. While the competition in the eCommerce arena is skyrocketing, finding out a new customer through paid ad impressions, clicks and conversions is very expensive and time consuming.
Knowing this fact, it's time for you to introspect your marketing plan to make genuine efforts to bring back customers to your eCommerce website again.
In this blog, we will look into 5 Customer Retention Techniques that will make your existing customer to buy more from your eCommerce website
Advantages Of Reselling To Existing Customers
There are numerous advantages of reselling to existing customers over acquiring new ones. According to this whitepaper, looking at the profit aspect of this eCommerce store, a 2% increase in customer retention has the same effect on profits as cutting down spending on other part of the business. Moreover, the more number of times an individual makes a purchase from your eCommerce website, the stronger your relationship with the individual builds up.
Let Us Now Look Into Some Ways To Boost Conversion Rates Among Your Existing Customers-
1. Make Customers Sign Up
Registered accounts can make repeat customer's life easy by providing them with an easy access to previously placed orders as well as shipping information. More often, creating accounts are seen as a tedious & a time consuming process by new customers. Instead, they choose to make a purchase as a "Guest User".
When they check out as a guest user, you are missing out on reaching out to them with to get them back on to your store. So how do you reach out to customers who checkout as guest user? The trick is to make reach out to them after they have made the transaction with a personalized email that motivates them to sign up to be a register user.
2. Bring in a Customer Loyalty Program, Today!
Following the account creation, the customer has to be rewarded for being a loyal customer.. A thorough customer loyalty program is a best way to improve conversions from the existing customers. Coming up with a loyalty program plan is not as intimidating as it seems. It's about rewards your customers with the perfect incentive for being loyal to your eCommerce services. Start with your sales report and segment customers who are loyal to your service and reward with the perfect discounts or gifts to build lasting relationship. Also, its best to automate your customer loyalty program with eCommerce personalization tool which helps with quick segmentation and scheduling automated personalized emails needed to frequently reward loyal customers.
3. Frequently Send Emails To Your List
Reaching out to your existing customers through targeted email is a crucial method for building strong relationships with your clientele. Email has always been the best medium that is used to boost eCommerce sales.
The graph below will show you clearly how email converts much higher than social and other mediums of promotion-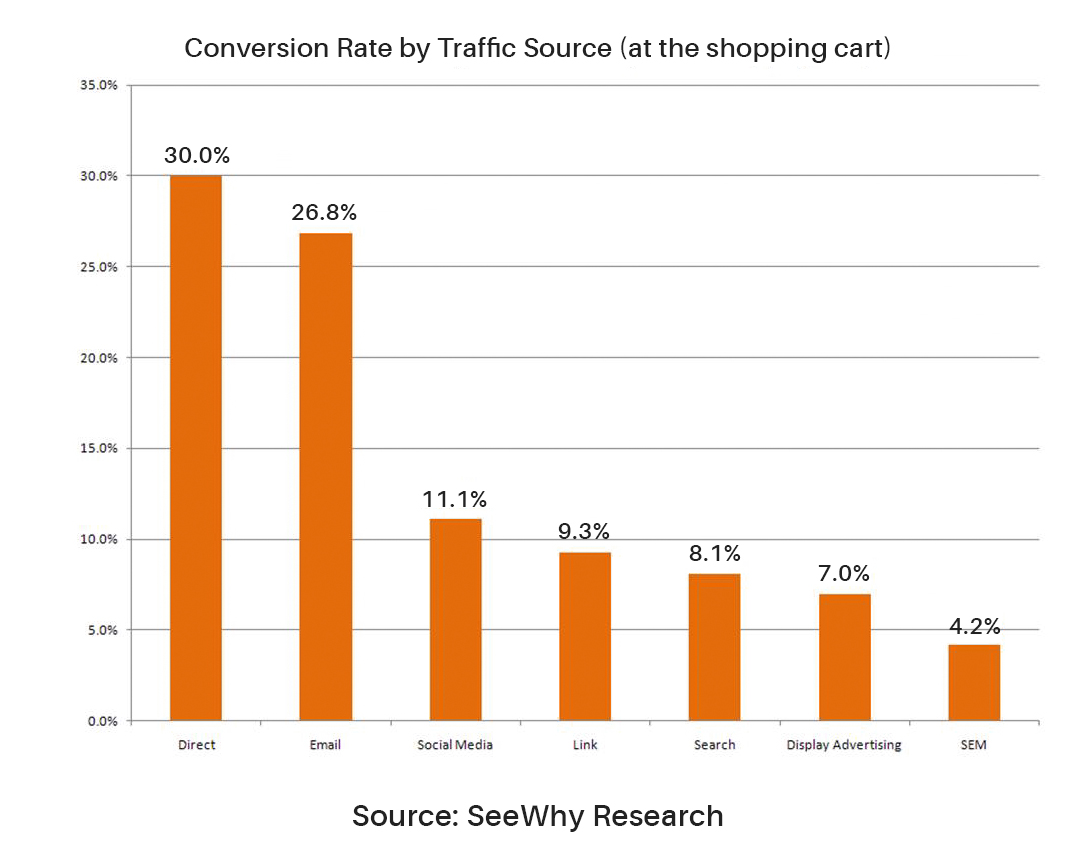 For best practices when planning an email marketing campaign, check out our blog on "5 eCommerce Email Campaigns For 2017".
4. Lure Your Customers With A Lot Of Offers And Discounts
Based on your products, margin & profit, providing coupon code or incentive to your best customer can be a great start to keep them loyal to you always. It is a way of saying a thank you and it is also a way to let them know that they are special to you. This will in turn make your store a special shopping destination for your best customer.
For example, Brandon Eley, Founder of 2BiFeet.com posted the following photo in a private eCommerce group: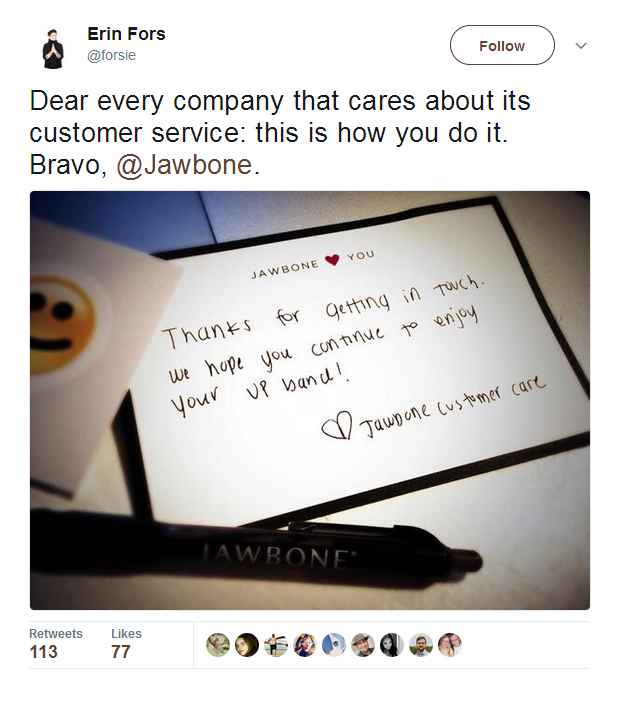 This gesture of Brandon became very viral and this provided 2BigFeet.com with more visibility and brand awareness.
5. Reach out and Connect On Social Media And Post Often
Social Media is a key medium to promote your eCommerce brand and products. It acts as a relationship building forum between your eCommerce store and your customers.
Most times, these people could be the ombudsmen of your brand on social media. They will follow your brand for a reason and you have to make sure you tap the right reason. Make sure to target them with relevant ads on social media and ask them to like your page, which will in turn promote more people to come and interact with you on your social media docks.
"Your existing customer is the best property your store has. They already know your brand, they know your products and they know your service."
So, keep retaining them and keep building your business on a more focused manner.